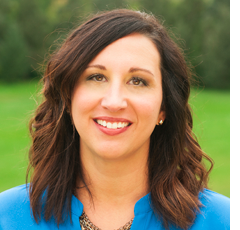 Abby Saunders, LIMHP, LADC
Abby Saunders brings comprehensive mental health and substance abuse counseling services as a dually-licensed practitioner to Omaha OB-GYN Associates.  She graduated with a Master's Degree in Clinical Mental Health Counseling from the University of Nebraska-Omaha and has previously provided care in all levels of treatment including residential, intensive-outpatient and outpatient.

Abby's personal experience as a mother of two children born very prematurely led her to work for the March of Dimes for eight years as a NICU Family Support Specialist serving two area hospitals. There she provided information and comfort to families facing high-risk deliveries, loss and NICU stays in addition to providing family-centered care education to health care providers.

Currently, she specializes in serving women and their families struggling with perinatal mood disorders, infertility, miscarriage/loss and difficulties navigating through adjustment to parenthood.  

Abby has certification for mental health infertility treatment through the American Society of Reproductive Medicine and has undergone extensive training in assessment and treatment of perinatal mental health care through Postpartum Support International.  She is also trained in Eye Movement Desensitization and Reprocessing (EMDR) to a enable efficient trauma processing.

Abby is a board member of the Nebraska Perinatal Quality Improvement Collaborative serving as a family and mental health care advocate.  She is also an active member of the American Counseling Association, NAADAC and Postpartum Support International.

Mental health services are offered in-person and through telehealth platform, Spruce Health.